Family-Friendly Northern Indiana RV Park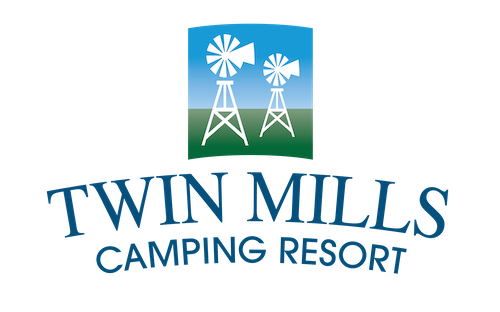 The staff at Twin Mills RV Resort is dedicated to ensuring every guest enjoys the very best in family camping. Our Northern Indiana RV park offers spacious, shaded campsites and full hookups, plus so much more. We feature outstanding facilities, a full-time recreation program and a friendly, helpful staff.

Twin Mills Camping Resort is located on South Twin Lake with a pristine sandy swimming beach. There is something for every age group at Twin Mills RV Resort. If you prefer a quiet and relaxing retreat, acres and acres of wooded trails and the quiet banks of the river or South Twin Lake are ready for you. Nature enthusiasts will love the abundance of plant and animal life, which are among our most special amenities. Additionally, we invite you to share in our culture, history, local color, family fun and wonderful food. A variety of festivals, fairs and events are held throughout the area.

Come out and explore Twin Mills RV Resort. We are confident you will return again and again!
Amenities
Clubhouse

Bike Trails

Swimming Pool

Fishing

Near Beach

Creek / Lake / Canal / River / Ocean Frontage

RV Storage

Pets Welcome

Store

Nature / Hiking Trails

Restroom/Shower Facilities

Laundry Facilities

Boat Docks/Marina

Picnic/BBQ Area

Playground

Volleyball

Basketball

Horseshoes

Bocci Ball
Activities
Whether you're planning a retreat for the whole family, a group of friends or a getaway for two, there's no shortage of unique activities to explore at Twin Mills Camping Resort. Plan activities upon arrival or visit this page before your departure to plan ahead. Looking for more? Our friendly staff can fill you in on all of the great ways to make your stay a memorable experience.
Activities Center
Arts & Crafts
Bingo/Card Playing
Children's Playground
Church Service
Live Entertainment
Planned Activities
Volleyball
Activities Director
Beach Fishing
Card Room
Children's Program
Dancing
Kids Activities
Mini Golf
Potlucks
Volleyball
Sand Badminton
E-Mail Access/central modem connection
General Policies & Information
Policies & General Information
Check-in/Check-out & Hours
Campsite check-in: 2 p.m.
Campsite check-out: 2 p.m.
Rental check-in: 3 p.m.
Rental check-out: 11 a.m.
Minimum check-in age is 18.
Guests aged 17 and under at the time of check-in are considered children.
After Hours Check-in
If your plans change and you need to arrive outside of normal business hours, please refer to your confirmed reservation information.
Reservations & Payments
Your credit card will be charged Itinerary Total prior to arrival, up to a maximum deposit of one night rack rate. Any remaining balance will be due on arrival.
By using a credit card for a deposit, guarantee or payment, you authorize MHC Property Management L.P. to charge any expenses incurred during your stay to that credit card or apply funds you have on deposit with MHC Property Management L.P. against what you owe.
Prices and site type are subject to availability.
Displayed rates and package prices are subject to change.
The rates displayed do not include any applicable service fees or charges for optional incidentals.
Site assignments cannot be guaranteed.
Same day reservations are not permitted at Twin Mills.
Cancellations & Refunds
No refunds will be issued for early departure.
In the case of multiple sites booked, cancellation penalties apply to each site that is cancelled or changed.
RV campsites: We allow full refunds for cancellations up to 2 days prior to your arrival date for daily and weekly reservations.
Rental accommodations: We allow full refunds for cancellations 7 days prior to your arrival date for daily and weekly reservations.
Daily and weekly reservations: for cancellations received less than the required notice period prior to arrival, your deposit will be forfeited up to one night rack rate.
Extended stays: For long-term reservations (28 days or longer), we allow full refunds for cancellations up to 60 days prior to your arrival date. For cancellations received less than the required notice period prior to arrival, the deposit amount will be held on account for a future stay.
Pet Policy
Pets friendly (limit 2 pets).
Campsite Services & Information
Personal golf carts are permitted and must be registered at check-in with proof of insurance. An official golf cart sticker will be issued and must be placed on the lower right corner of the windshield.
Renting carts from a vendor other than Twin Mills must be approved by Camp Resort Management.
Whether it's just for a weekend or for the whole season, these top campgrounds have it all – from unique accommodations to family friendly activities to scenic locations.
Loading