Puget Sound RV campground at the base of beautiful Mount Baker - Call 888-562-4236 for reservations!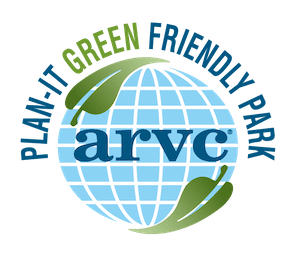 Located at the base of Mount Baker, Grandy Creek RV Campground offers a gorgeous natural setting just a short distance from North Cascades National Park. Complete with planned activities, hiking trails and super, friendly staff, we're confident you will feel right at home at this Puget Sound RV campground. Saturdays are especially enjoyable for the kids - as we offer all-day activities including the popular Jumping Pillow!

Off-site adventures are at your fingertips! Take a day trip to Bellingham, the San Juan Islands or British Columbia. Don't wait! Book your stay at Grandy Creek RV Campground. We offer a variety of accommodations, including long pull-thru RV site, as well as tent sites, and two-room cabins.
Amenities
Clubhouse

Swimming Pool

Creek / Lake / Canal / River / Ocean Frontage

Pets Welcome

Restaurant

Store

Mini Golf

Laundry Facilities

Picnic/BBQ Area

Playground

Volleyball

Basketball

Horseshoes

Library

Dog Park

Cable TV

WiFi Hotspot
Activities
Whether you're planning a retreat for the whole family, a group of friends or a getaway for two, there's no shortage of unique activities to explore at Grandy Creek RV Campground. Plan activities upon arrival or visit this page before your departure to plan ahead. Looking for more? Our friendly staff can fill you in on all of the great ways to make your stay a memorable experience.
Activities Director
Arts & Crafts
Children's Playground
Children's Program
Childrens Programs - Fee
Live Entertainment
Mini Golf
Jumping Pillow
Resort News
Burn Ban For Skagit County
Our campground is currently under a fire safety burn ban. All campground recreational fires in Skagit County are prohibited until further notice. Propane fires are allowed, but no charcoal, wood, or solo fire pits.
General Policies & Information
General Policies & Information
Check-in/Check-out & Hours
Rental check-in: After 4 p.m.
Campsite check-in: After 12 noon
Check-out (All): Before 11 a.m.
Upon check-in you may be asked to provide a valid ID, and a certificate of insurance and registration for your camper. Members should also have their membership card on hand.
Two-hour early check-in for your reservation may be available for $30. Please contact the management office, in advance of your arrival, to inquire about availability.
Two-hour late check-out for your reservation may be available for $30. Please contact the management office, in advance of your arrival, to inquire about availability.
Pet Policy
Pet policy for rental accommodations: Pets are welcome. For those who camp with pets, there is a pet fee of $10 per pet per night for our pet-friendly rental units. The fee may vary at select properties. Service animals are not pets. The Company complies with the Americans with Disabilities Act (ADA) and state/local laws regarding service animals. Service animals may accompany a disabled person without any proof of disability or certification for the service animal. Guests traveling with a service animal will not be charged a pet fee. Charges may be incurred, however, should a service animal damage the rental unit.
Reservation & Payment Policy
Your credit card will be charged Itinerary Total prior to arrival, up to a maximum deposit of one night rack rate. Any remaining balance is due prior to arrival.
Prices and site type are subject to availability.
The rates displayed do not include any applicable service fees or charges for optional incidentals.
RV sites and lodging typically accommodate four guests. A guest fee is added per day to the reservation rate for each additional guest over four.
Cancellation & Refund Policy
Camping is an outdoor experience. As such, we do not give refunds due to the discomfort of nature or for early departures.
RV campsites: We allow full refunds for cancellations up to 2 days prior to your arrival date for daily and weekly reservations.
Rental accommodations: We allow full refunds for cancellations 7 days prior to your arrival date for daily and weekly reservations.
Daily and weekly reservations: for cancellations received less than the required notice period prior to arrival, your deposit will be forfeited up to one night rack rate.
Campground Services & Information
Entrance onto the campground property constitutes permission for the management of Grandy Creek to photograph the visitor while on the premises, and to use any resulting pictures for any lawful purpose without compensation to the visitor.
All guests/visitors assume all risks and danger incidental to the activity of camping in a rustic outdoor environment, including specifically (but not limited to); the danger of being injured by insects or other animals, of being injured while participating in recreational activities, such as hiking, swimming or boating at the Camp-Resort and/or being injured as a result of inclement weather conditions, and agrees that the Camp-Resort and its owners, agents and employees are not liable for injuries or property damage resulting from such risks and danger.
Enjoy year-round camping in the great outdoors at Thousand Trails' network of campgrounds, with spacious campsites, hiking trails, fishing, and family fun.
Loading Signup for Special Offers, Discounts and More!