RV campground in Seattle, just minutes from downtown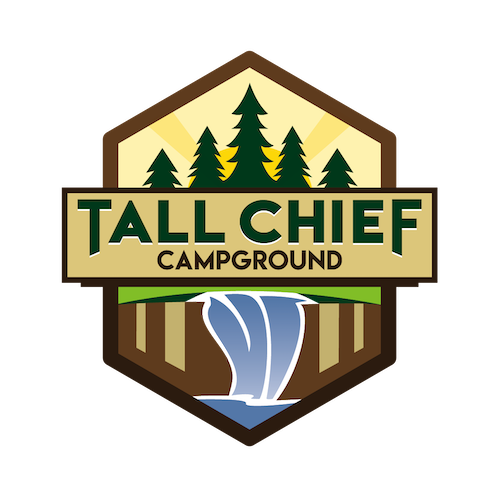 The stunning views of the Cascade Mountains never get old at Tall Chief RV Resort. Located just minutes from downtown Seattle and 18 miles from Bellevue, Tall Chief RV Resort offers guests many options for recreation. Experience the best of Seattle dining, entertainment and shopping. Explore the beauty of local national wonders like Snoqualmie Falls and Carnation Farm.

On site, Tall Chief RV Resort features expansive woods and spacious campsites. Guests enjoy the log Timber Lodge, pool pavilion, rolling lawns and other resort amenities. Don't wait. Reserve your spot at Tall Chief RV Resort, one of the top RV campgrounds in Seattle!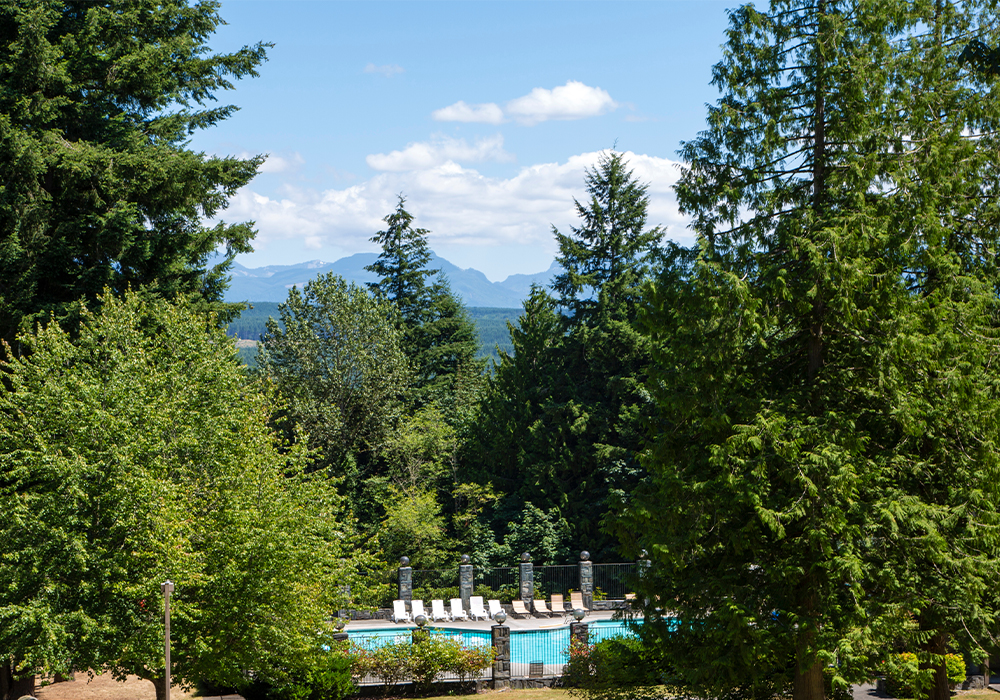 Amenities
Clubhouse

Swimming Pool

Whirlpool/Spa/Hot Tub

RV Storage

Pets Welcome

Mini Golf

Restroom/Shower Facilities

Laundry Facilities

Volleyball

Basketball

Horseshoes

Pickleball

Dog Park

WiFi Hotspot
Activities
Whether you're planning a retreat for the whole family, a group of friends or a getaway for two, there's no shortage of unique activities to explore at Tall Chief RV & Camping Resort. Plan activities upon arrival or visit this page before your departure to plan ahead. Looking for more? Our friendly staff can fill you in on all of the great ways to make your stay a memorable experience. *These activities are open Memorial Day thru Labor Day.
Clubhouse
Basketball
Pickleball
Swimming Pool*
Horseshoes
Hot Tub*
Cornhole
TV/Billiards Room*
Satellite TV at Pool Rec Room
Mini Golf*
Volleyball*
Sauna*
Kids Play Area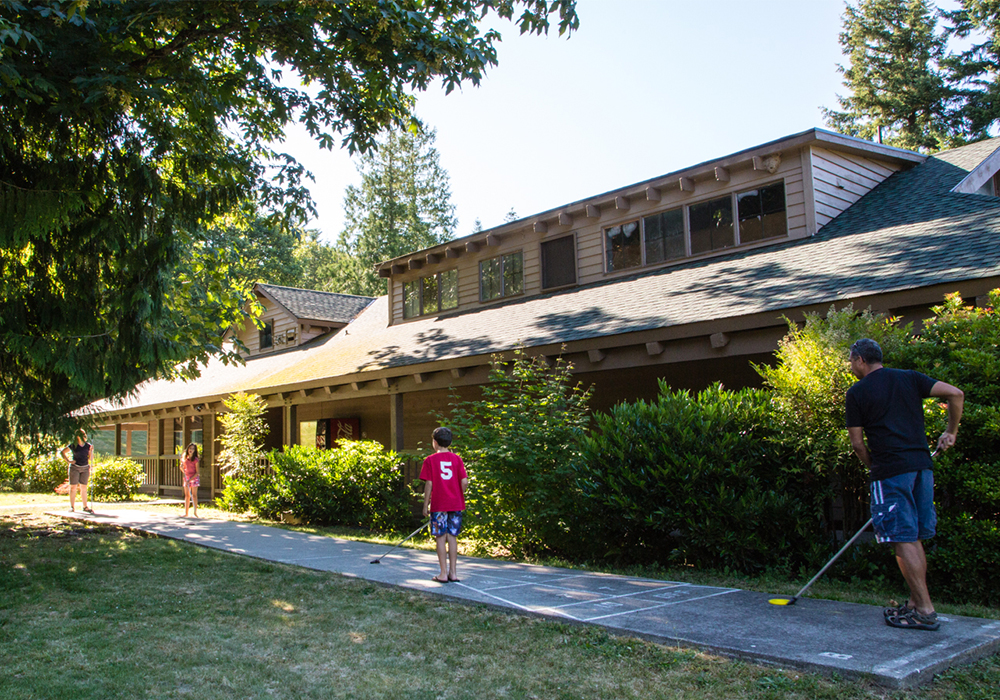 Ways to Stay
General Policies & Information
Policies & General Information
Check-in/Check-out & Hours
Campsite check-in: 12 noon - 8 p.m. (with reservations)
RV site check-out: 11 a.m.
Rental check-in: 4 p.m. - 8 p.m.
Rental check-out: 11 a.m.
Minimum check-in age is 21 years.
Guests aged 6 years and under at the time of check-in are considered children.
For expedited service, guests may check in online, however will still need to stop at the Ranger Station to receive their information packet which will include the gate code to get into the park.
Sites are not assigned. The number that is given to you on your pre check in paperwork is not an actual site number. It is a number that is assigned to a grid for company use. All of our sites are first come, first serve and are back in only. No pull thrus.
We do not accept mail or packages here but there are PO boxes available at the post office and lockers available for packages at various Amazon locations. (See handout given in packet during check in). Medicine and Emergency RV parts will be accepted but are subject to a $5 charge per package.
After Hours Check-in
Guests must arrive by 10 p.m. during peak season (May 1-Sept 30) and 8 p.m. during off season (Oct 1-April 30). After these times, guests will not be able to check-in. After hours guests must park in the parking lot across from the Ranger Station then wait until morning to check-in no earlier than 8:30 a.m.
Reservations & Payments
To make changes to your reservation, please call our Reservation Department at (877) 864-2728 and specify that you booked your reservation online.
Your credit card will be charged Itinerary Total prior to arrival, up to a maximum deposit of one night rack rate. Any remaining balance is due prior to arrival.
Credit card transactions only. We do not accept cash or checks.
Prices and site type are subject to availability.
Maximum 6 persons per site. More than 6 persons will require rental of an additional site.
The rates displayed do not include any applicable service fees or charges for optional incidentals.
By using a credit card for a deposit, guarantee or payment, you agree to the following: if I used a credit card for a deposit, guarantee or payment, I authorize MHC Property Management L.P. to charge any expenses incurred during my stay to that credit card or apply funds you have on deposit with MHC Property Management L.P. against what I owe.
Cancellations & Refunds
In the case of multiple sites booked, cancellation penalties apply to each site that is cancelled or changed.
No refunds will be issued for early check-out.
RV campsites: We allow full refunds for cancellations up to 48 hours prior to your arrival date for daily and weekly reservations.
Rental accommodations: We allow full refunds for cancellations 7 days prior to your arrival date for daily and weekly reservations.
Daily and weekly reservations: For cancellations received less than the required notice period prior to arrival, your deposit will be forfeited up to one night rack rate.
Extended stays: For long-term reservations (28 days or longer), we allow full refunds for cancellations up to 60 days prior to your arrival date. For cancellations received less than the required notice period prior to arrival, the deposit amount will be held on account for a future stay.
Pet Policy
Leashed pets are always welcome on the property, but may not be allowed in specific rentals. 2 pets total allowed per site. Please clean up after pets and do not leave unattended on site. We do not allow pets in some accommodation types; however, we do allow service animals and a service animal may have stayed in a rental.
Campground Services & Information
Main lodge is open Memorial Day weekend 9 a.m.- 9 p.m. closing Labor Day weekend. The pool building is open seasonally Memorial weekend thru September.
The Pool Rec Rooms are open from 9 a.m. - 5 p.m.
This park does not have sewer sites. We highly recommend that guests bring their own portable Blue Boy tote. Honeywagon services are available through Evergreen Sanitation. Pump days are Thursday's. Cost is $60 per service. To schedule, call Evergreen Sanitation at 800-433-1678.
Firewood is available for sale between 10 a.m. and 4 p.m. at the Ranger Station on a limited basis during the winter months. During peak season, from 10 a.m. to 6 p.m.
Whether it's just for a weekend or for the whole season, these top campgrounds have it all – from unique accommodations to family friendly activities to scenic locations.
Loading